Regular price
£0.00
Sale price
£11,999.00
Unit price
per
Sale
Sold out
Optional Extras

Hanging basket brackets
Louvre window
Additional roof vents
Auto louvre opener
Cresting and finials
Additional door
Internal roof shading blinds
Slatted Shelf
Slatted Staging
Share
View full details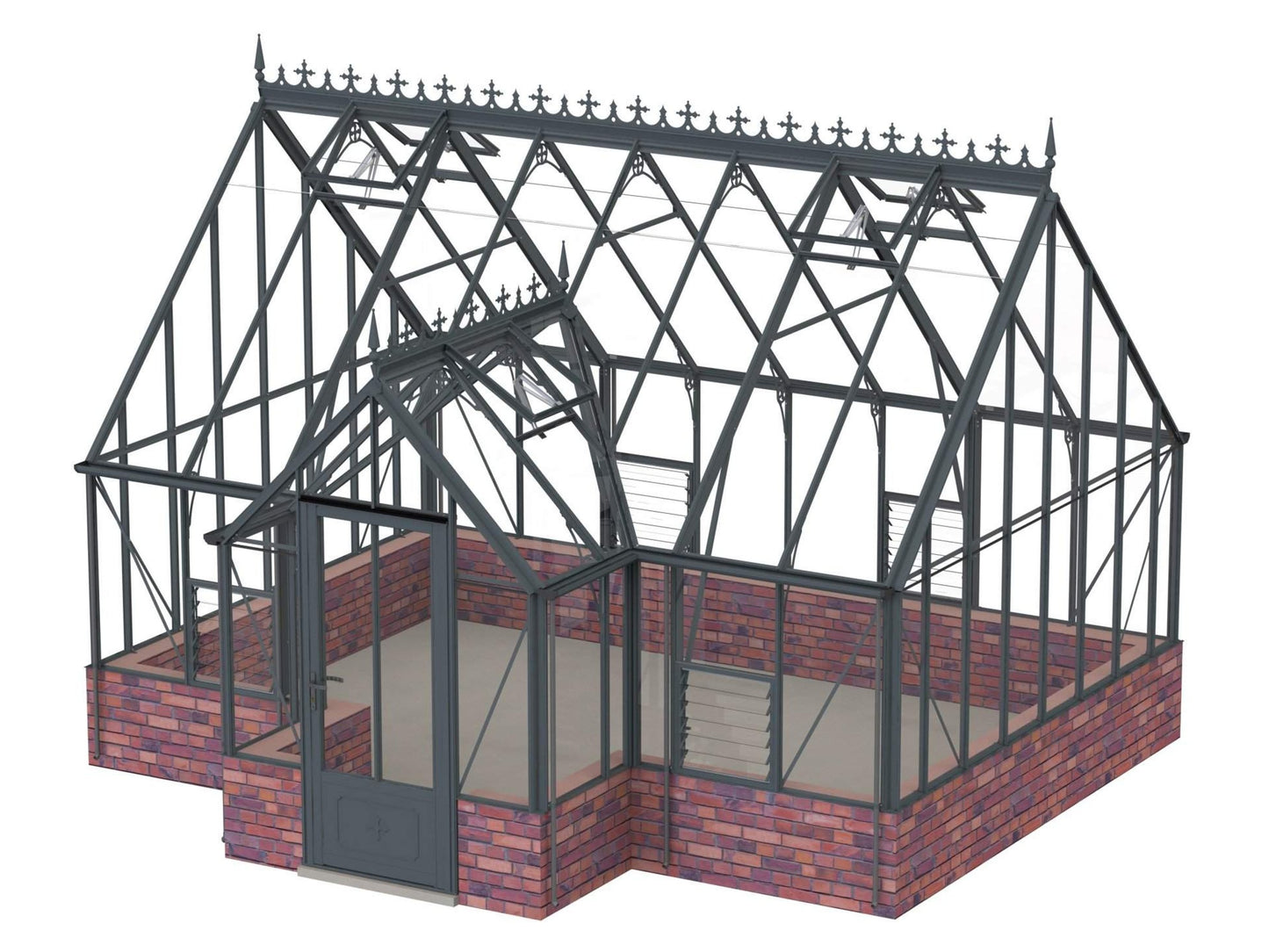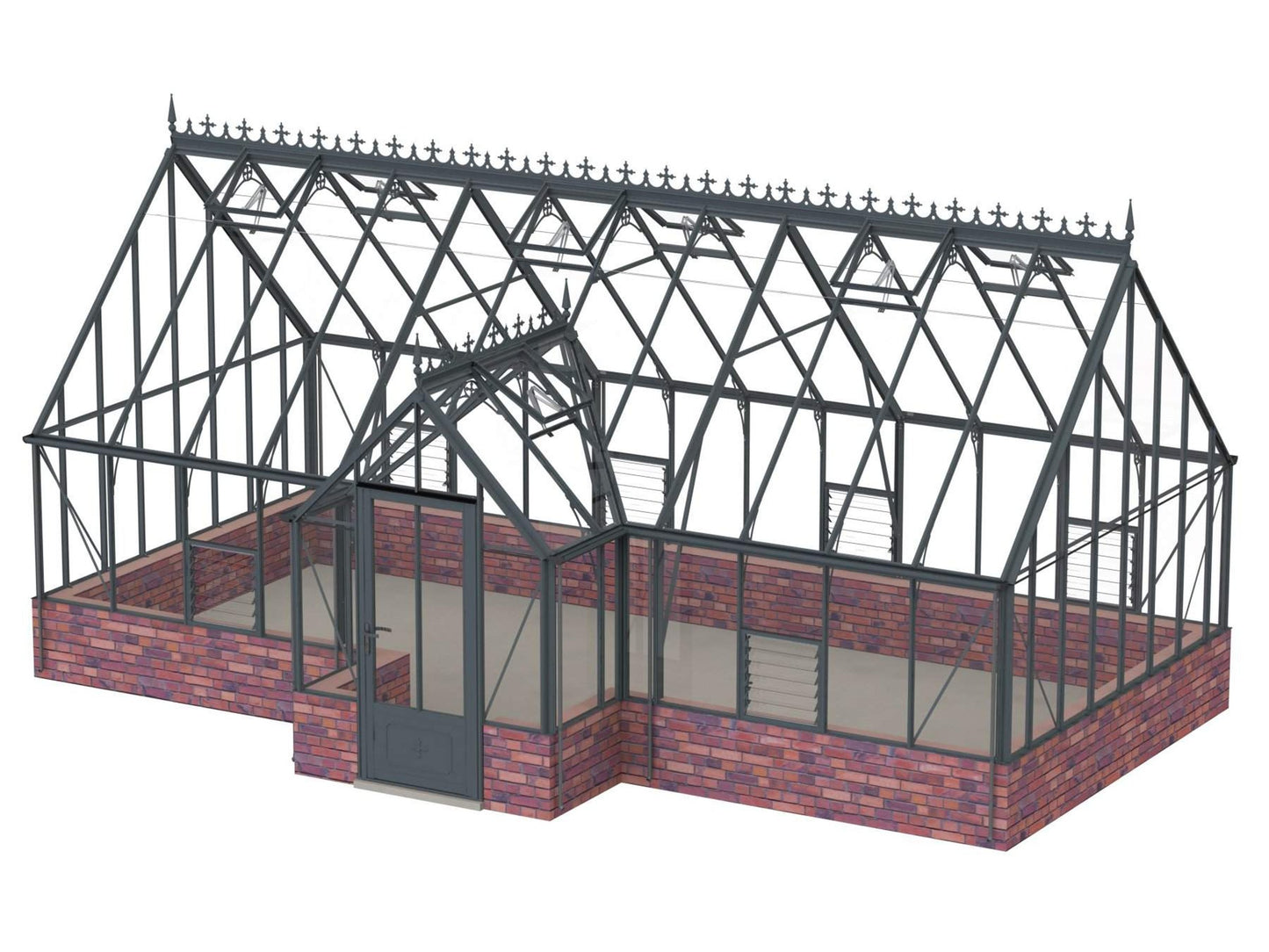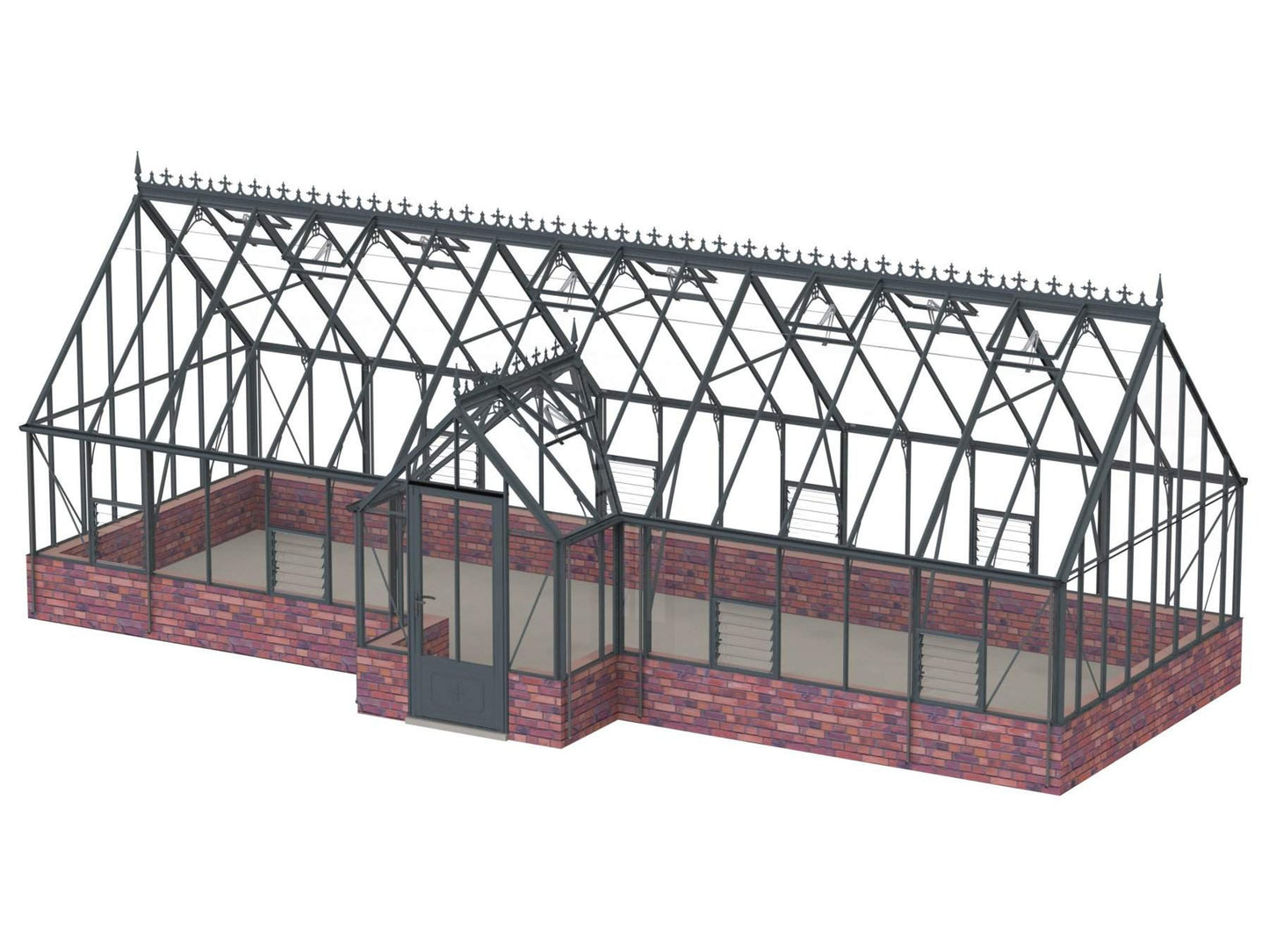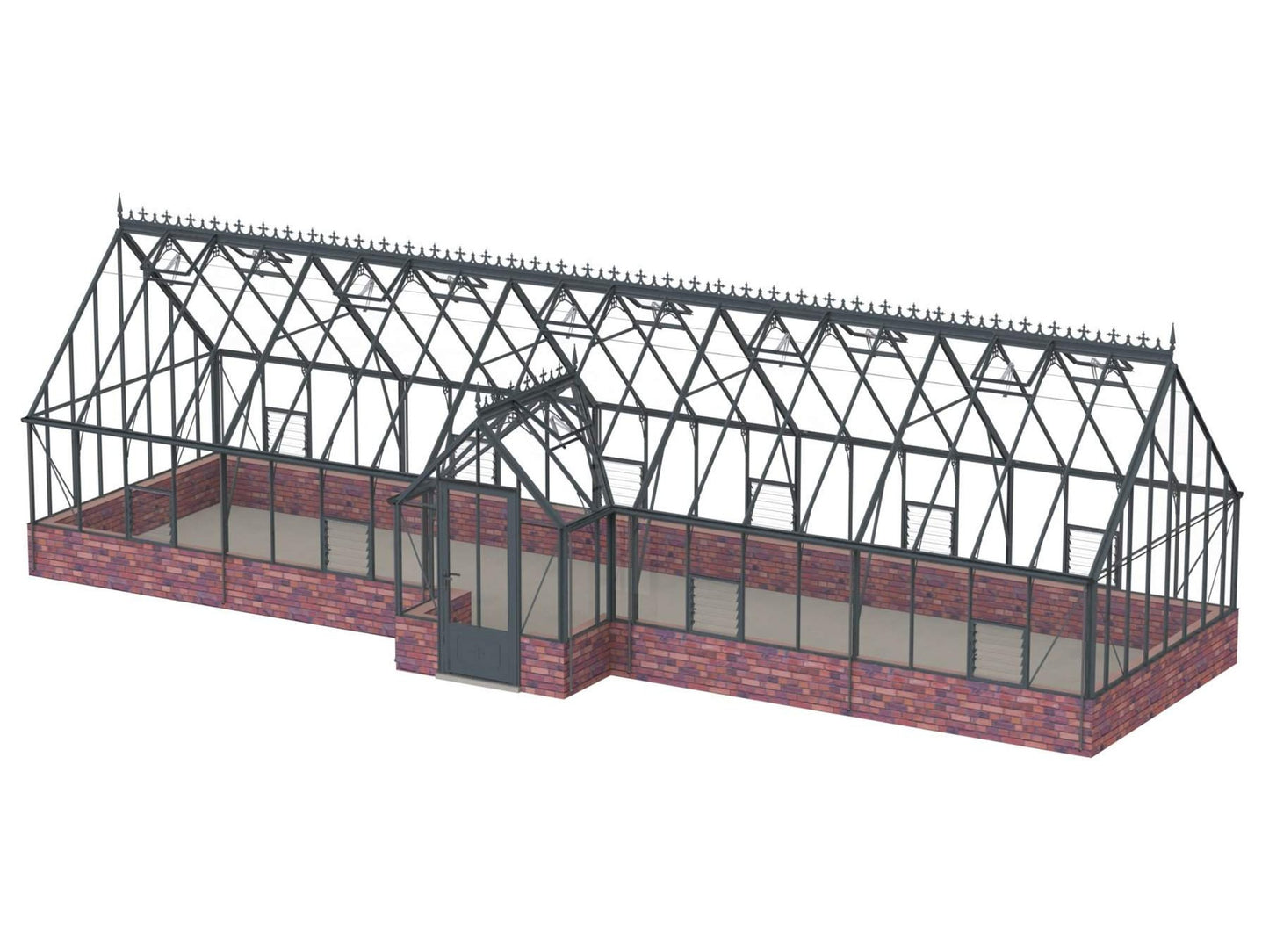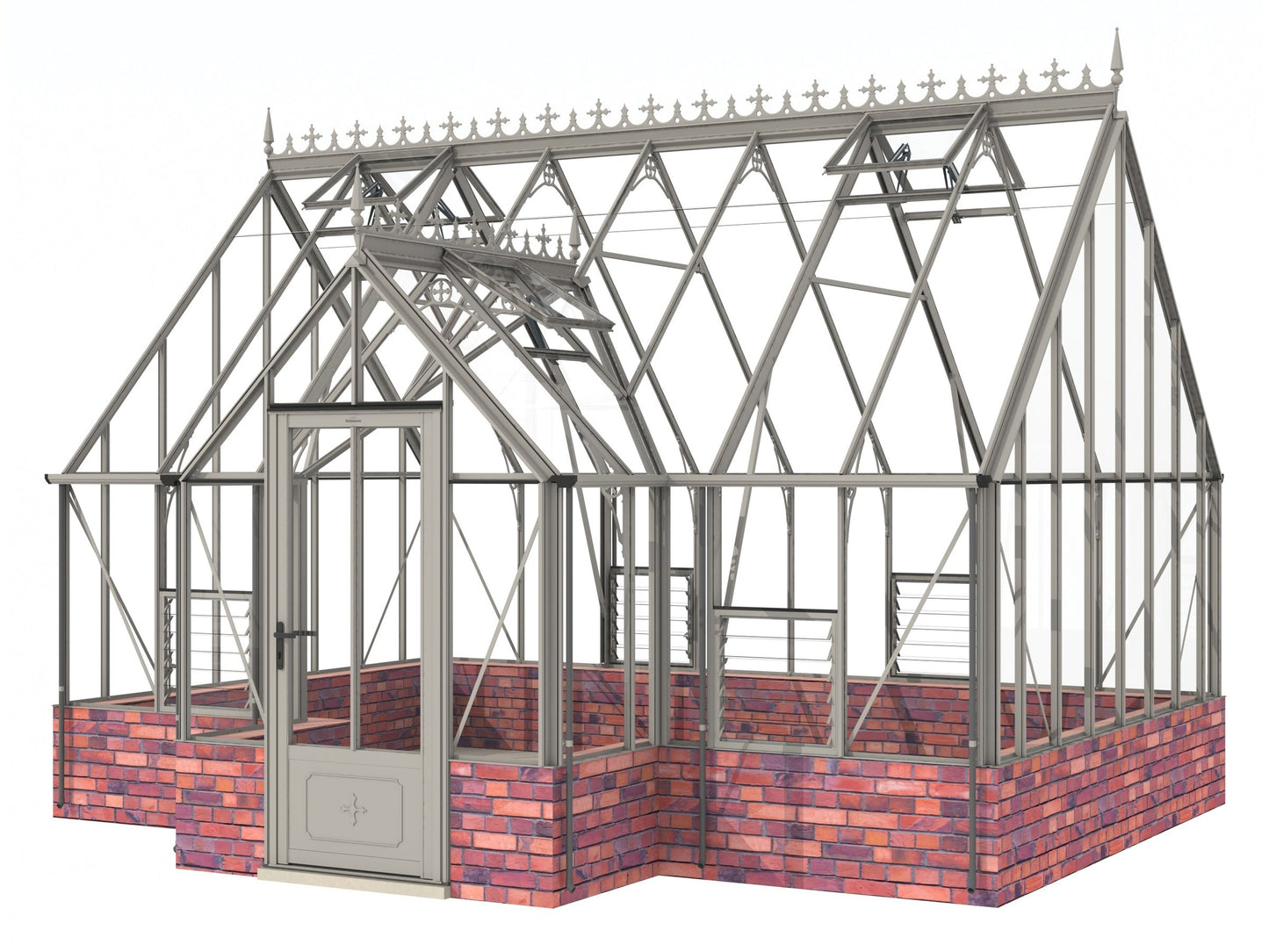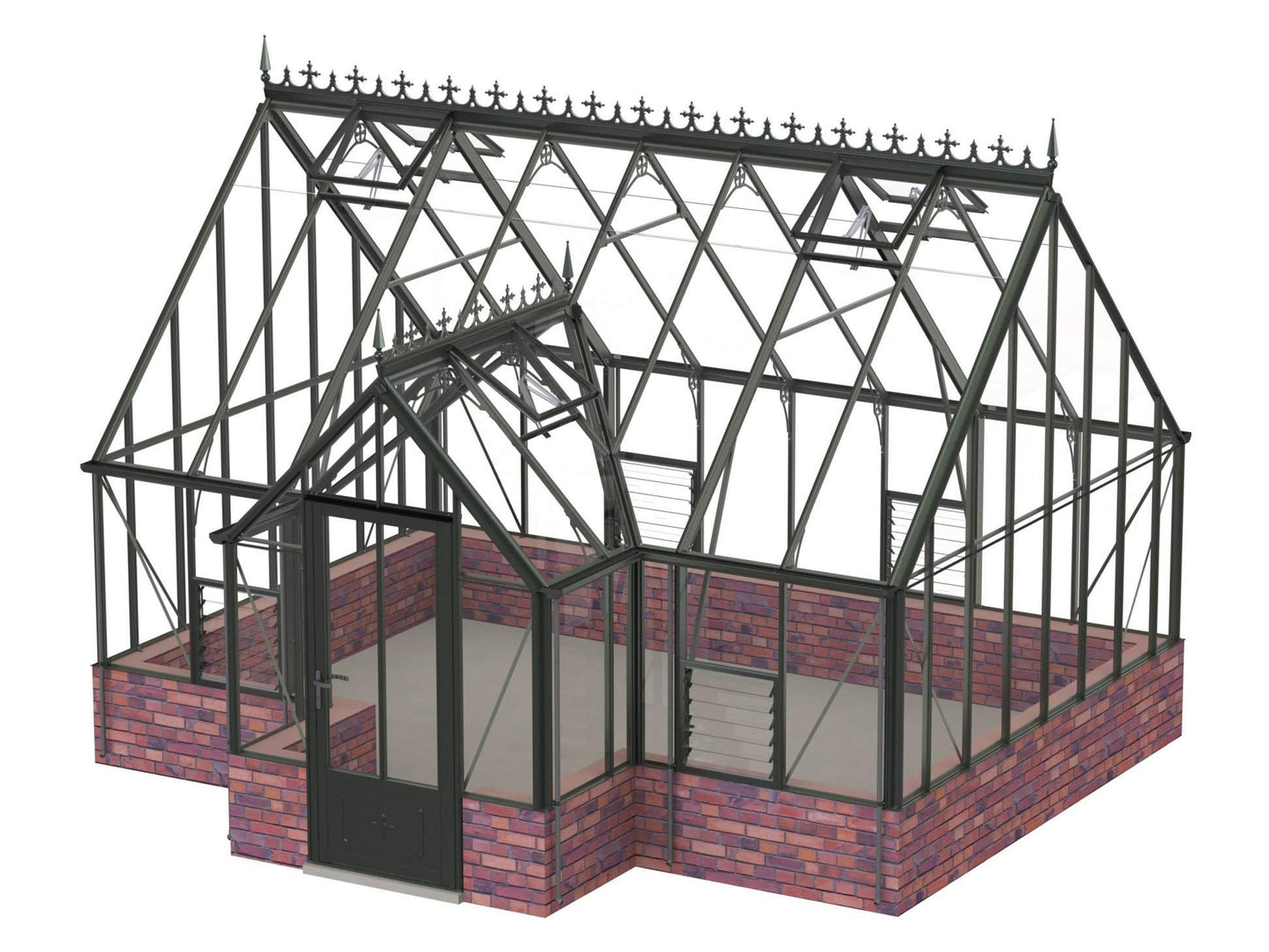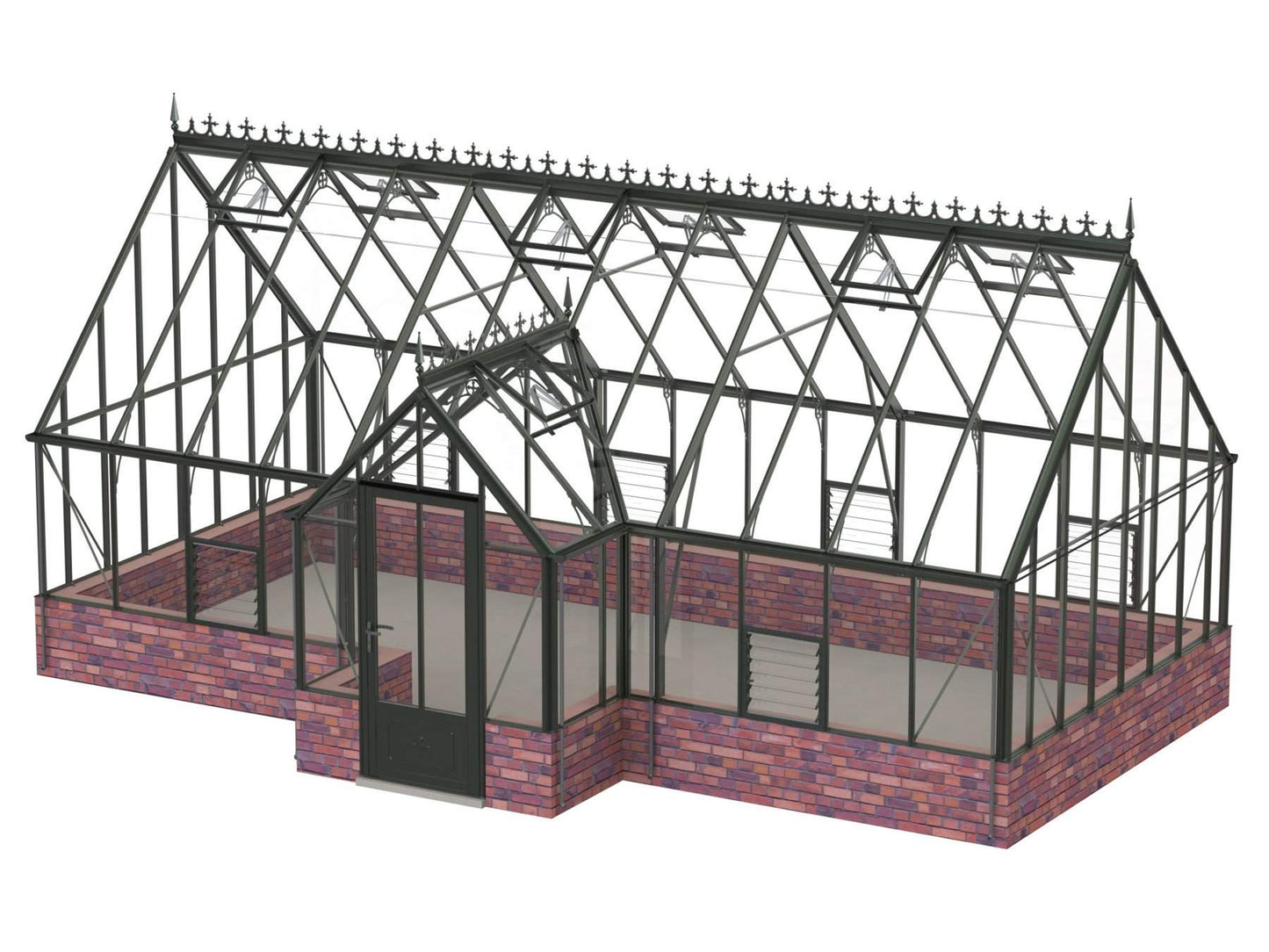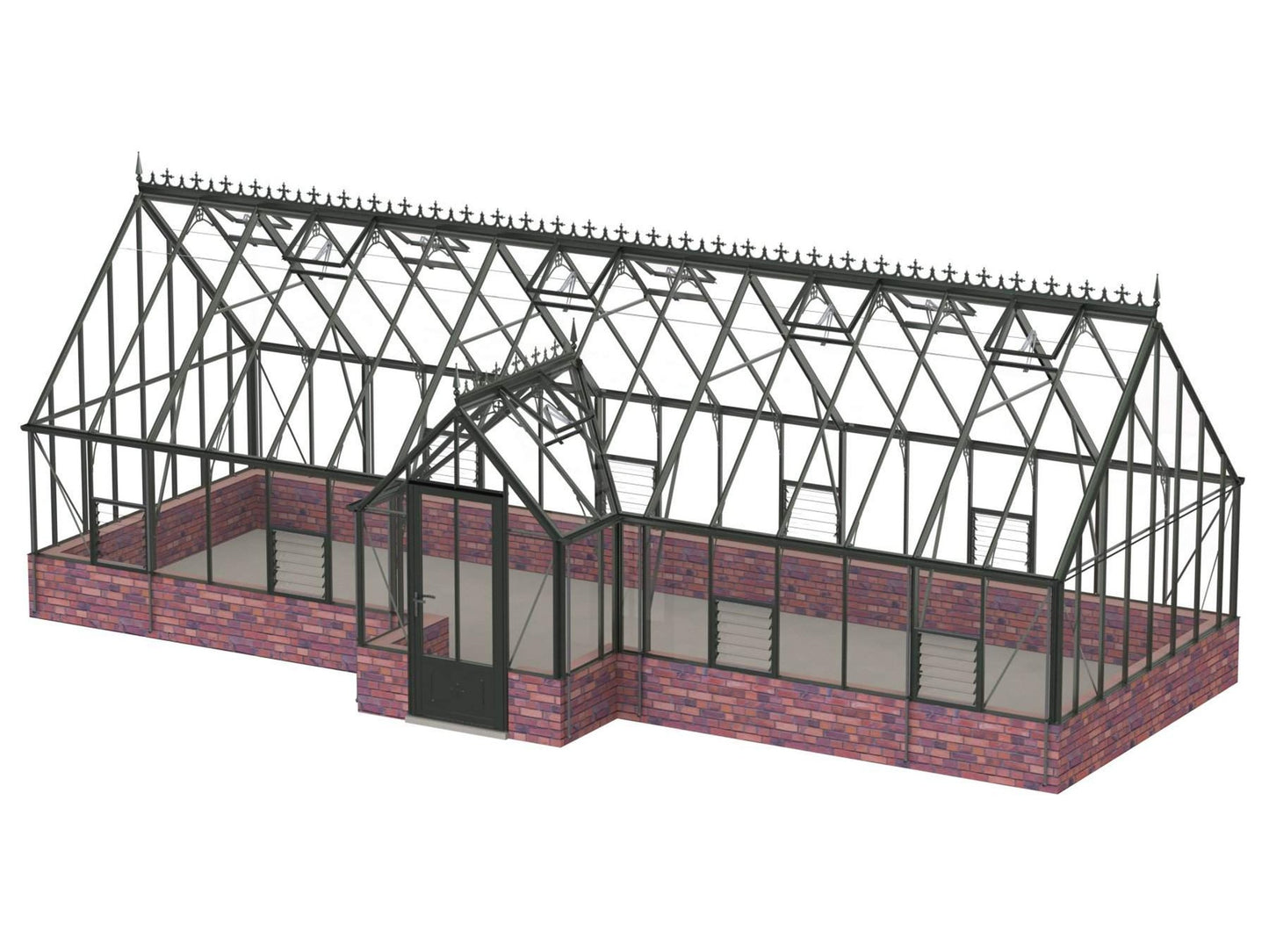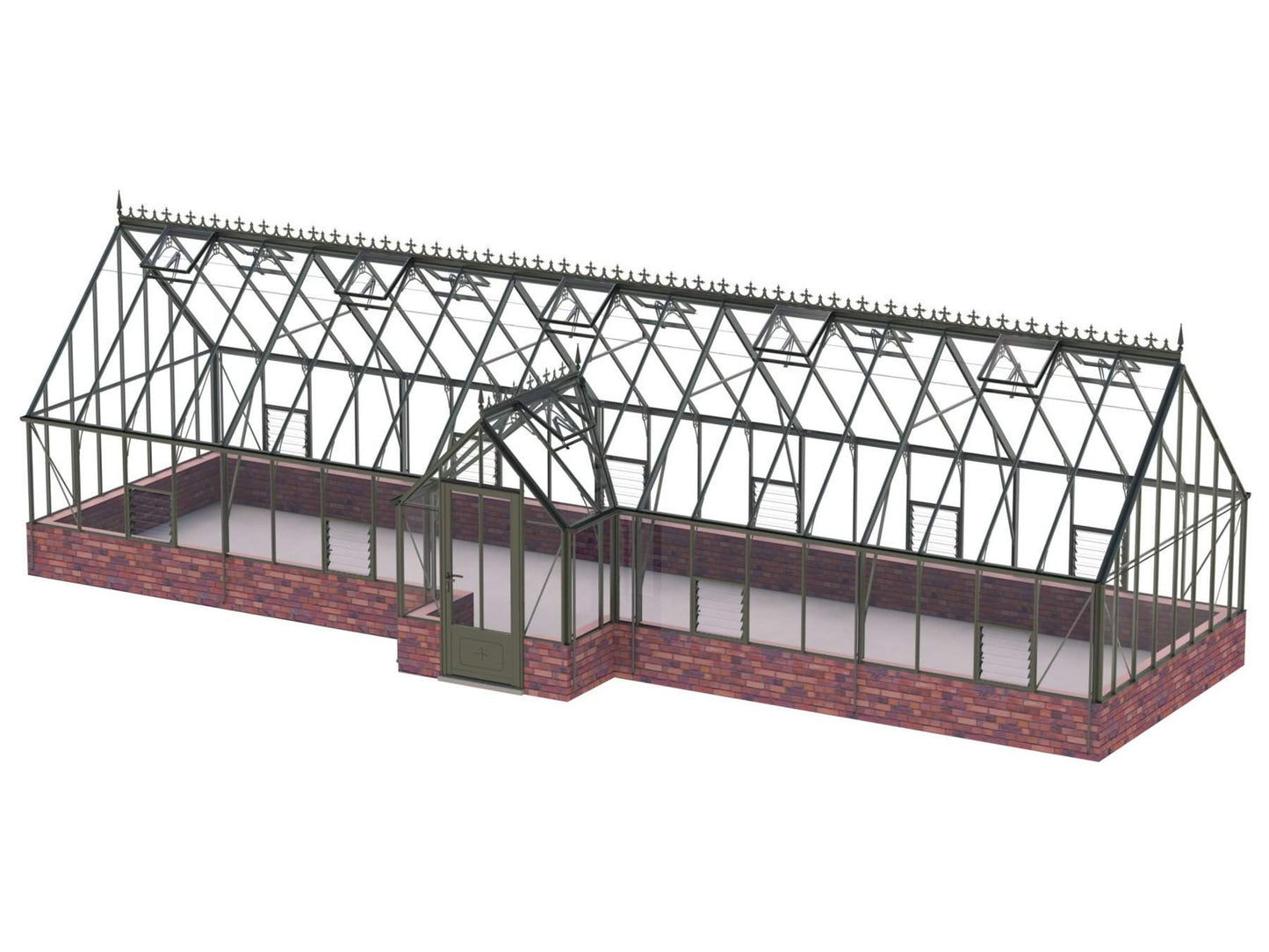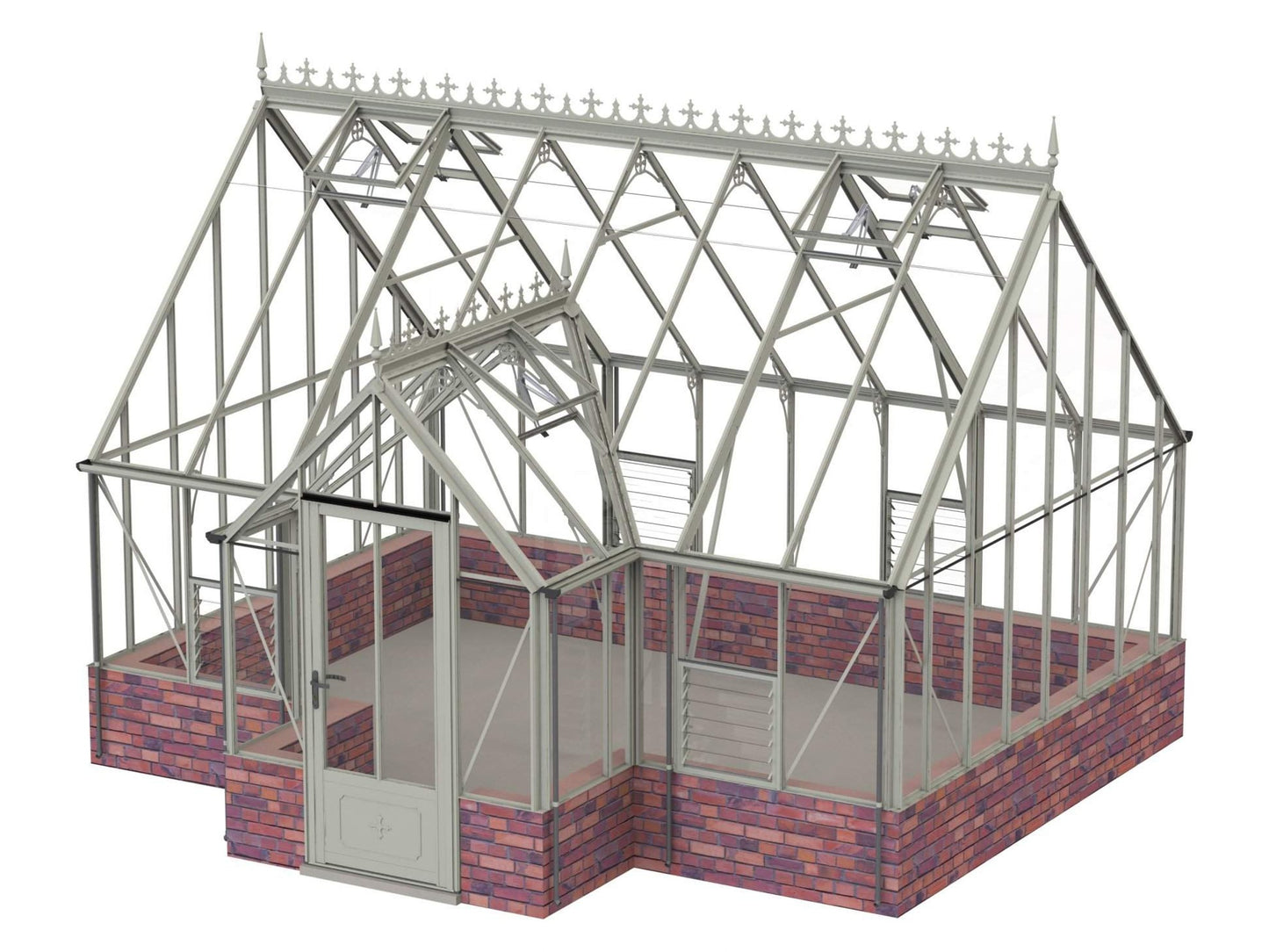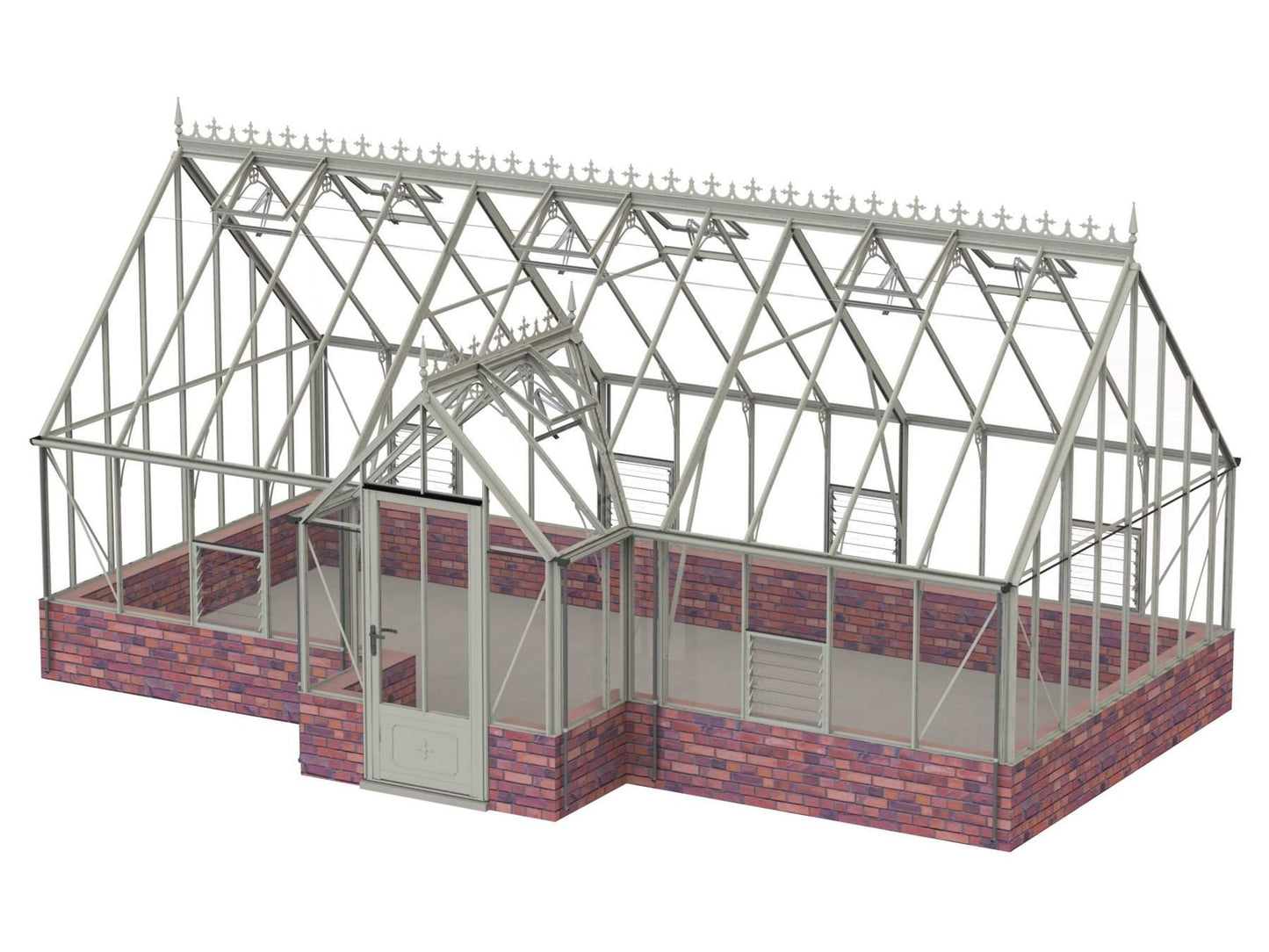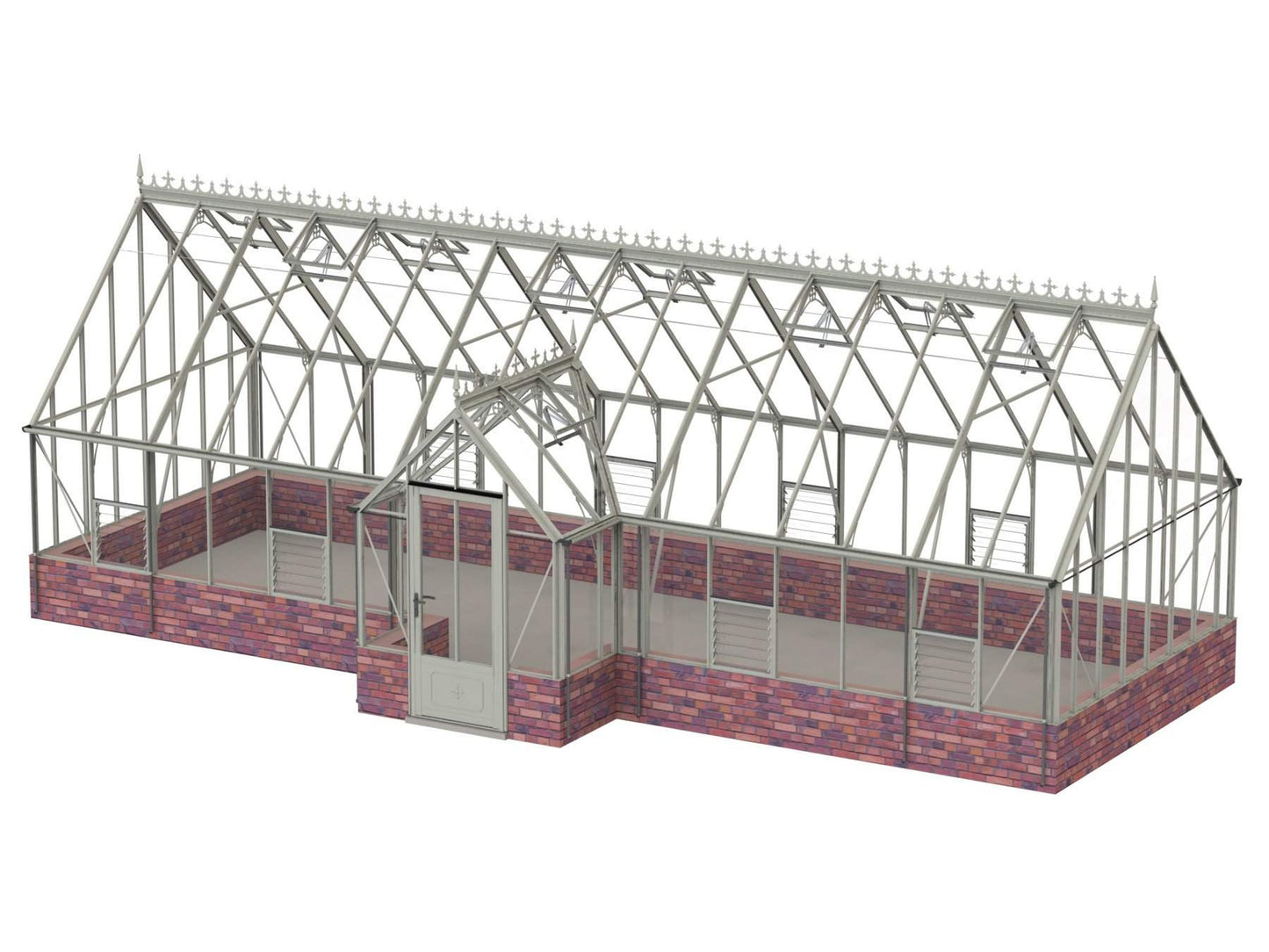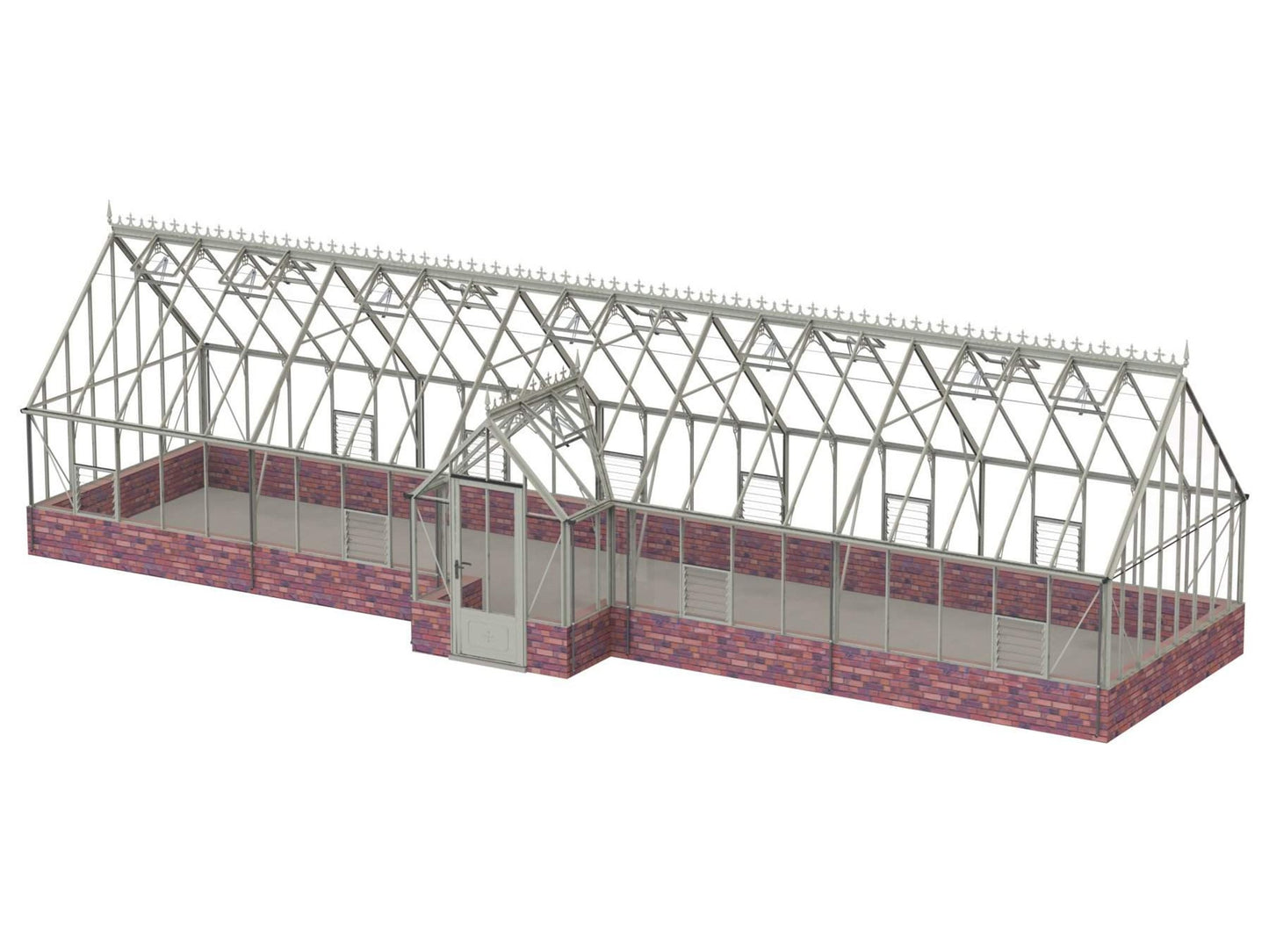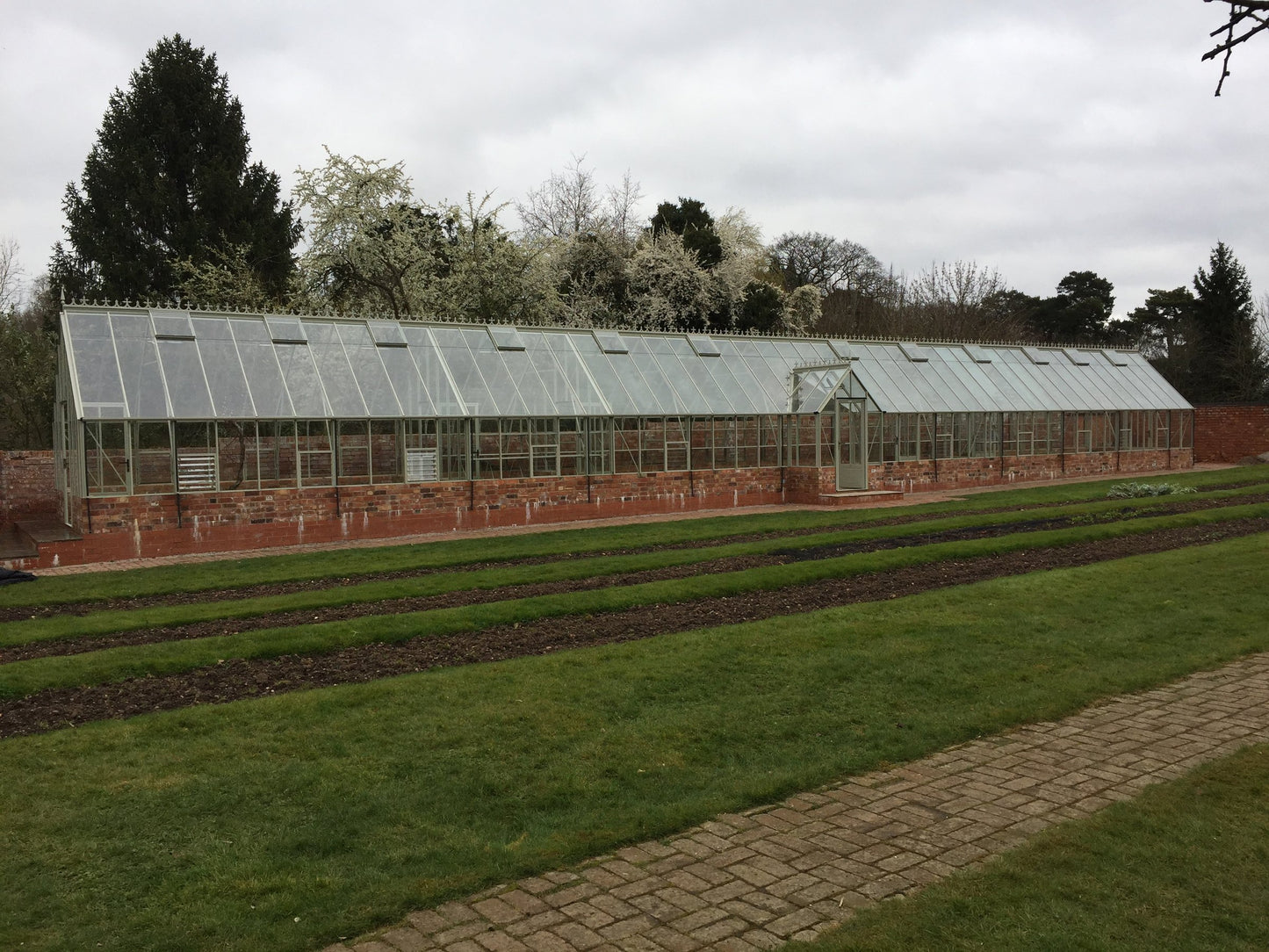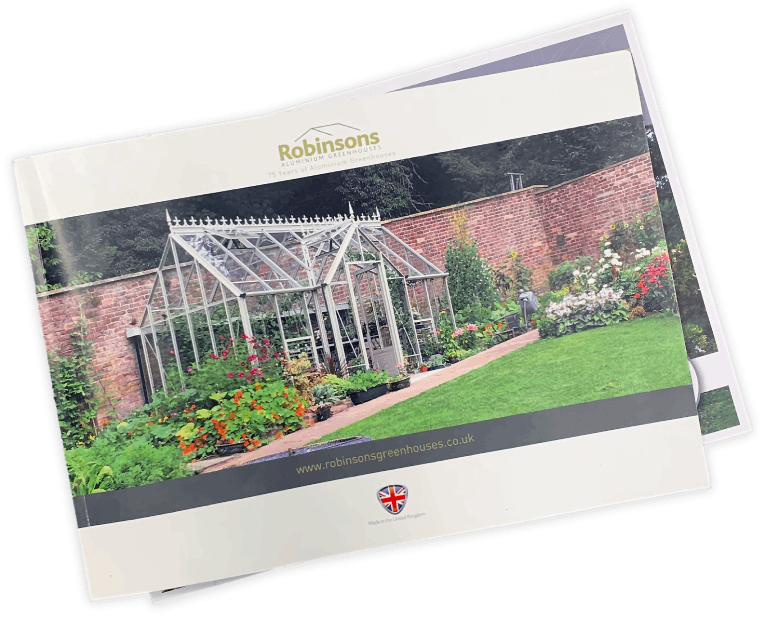 Want a brochure?
Sometimes it's nice to flick through a glossy brochure whilst enjoying a cup of tea and digestive biscuit*.
*tea and biscuits not included
Request a brochure
Robinsons Ramsbury
Bar capping
Unlike traditional glazing methods that involve glass-to-metal contact, our low profile glazing system provides a superior solution. Black PVC capping firmly grips the glass onto air-filled rubber cushions, eliminating any direct contact between the glass and metal components. Then matching powder coated aluminium covers (white PVC for plain aluminium), snap over the PVC capping, giving a neat, flush finished appearance.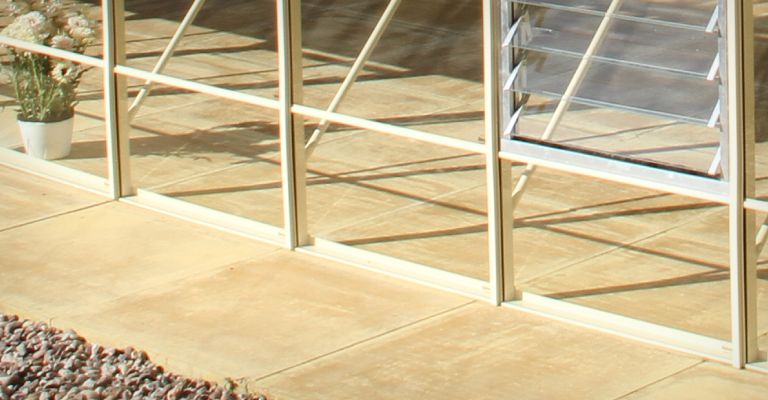 Vulnerable glass guard
One of the most vulnerable glazed areas of your greenhouse, is the area just above ground level, where stones flying from lawnmowers can shatter an entire panel. Robinsons greenhouses have all been designed with a 12" high pane all around the base of the greenhouse, making it cheaper and easier to replace.
Integral Guttering
Our integral aluminium guttering is extremely neat and strong being built into the design of the greenhouse at eaves height. Two 25mm PVC downpipes take the rainwater away and we provide a range of optional extra fittings should you wish to collect and use this valuable natural resource.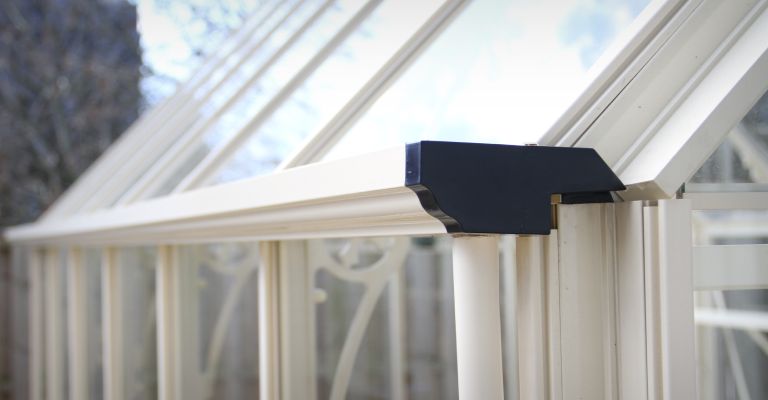 Downpipes
Downpipes come as standard with a Robinsons. Fitting neatly onto the integral guttering and clipped to the corner bar, they are ideal for channeling and ultimately storing precious rainwater, when a water butt is added.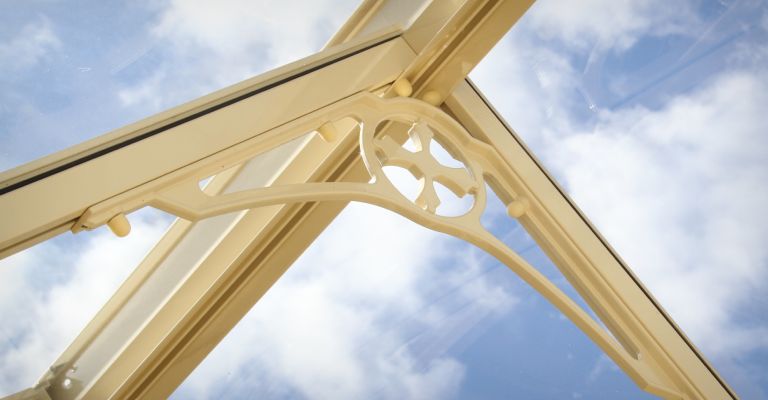 Ridge spandrels
In addition to their practical function, these ridge spandrels contribute to the greenhouse's attractive Victorian design. The intricate details and carefully designed motifs create an ambiance of timeless elegance, adding a touch of sophistication to your garden or outdoor space.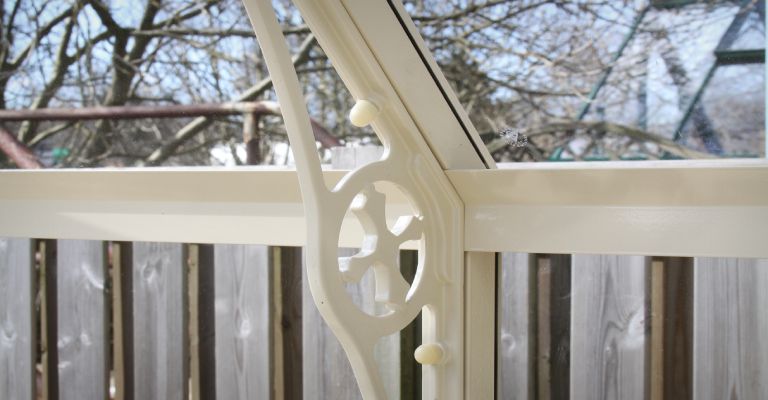 Eaves spandrels
The eaves spandrels not only contribute to the overall strength of the frame but also add to the classic Victorian-style finish of the greenhouse. The powder-coated finish enhances the visual appeal while providing protection against corrosion and wear, ensuring a pristine appearance for years to come.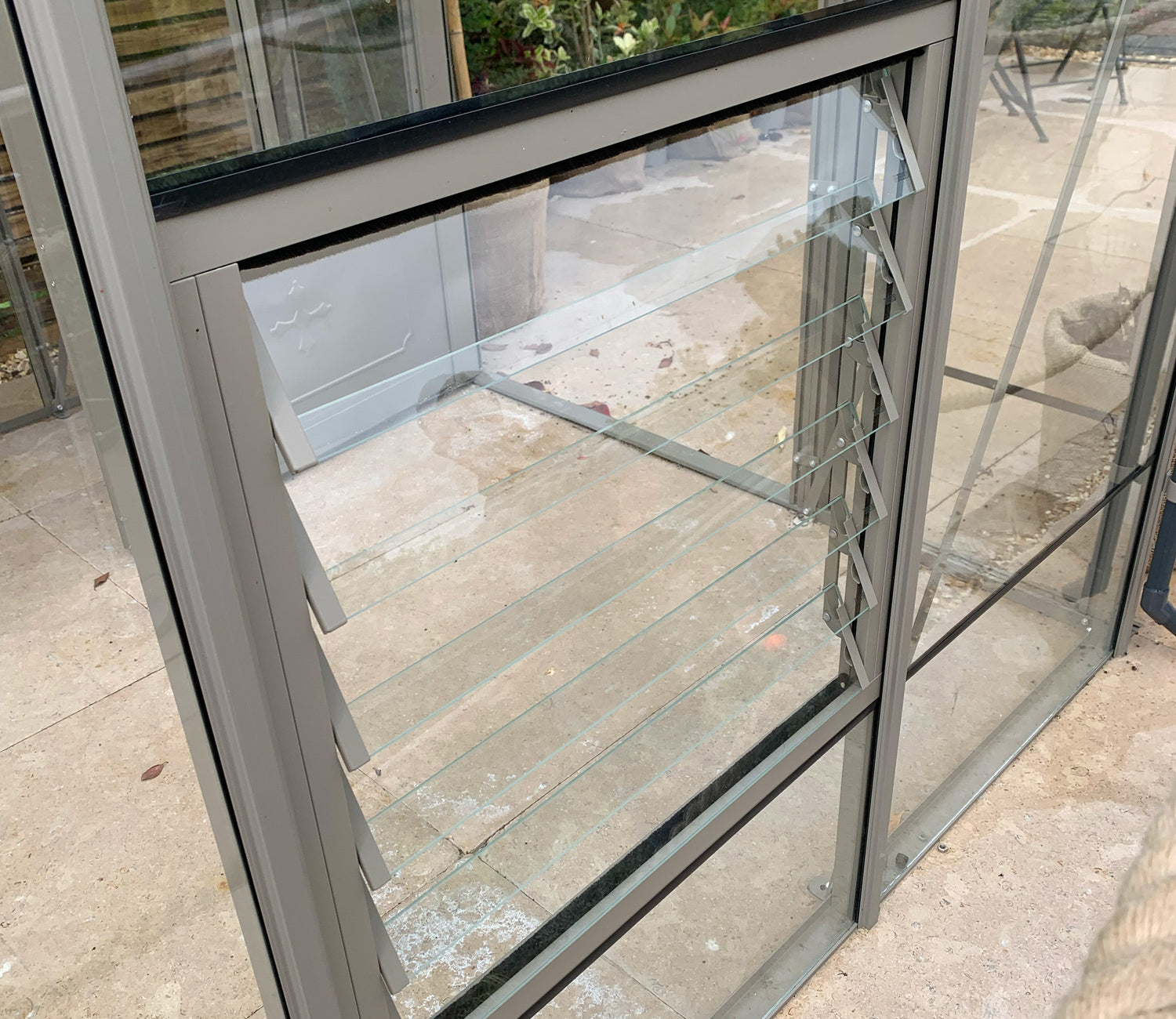 Louvres
Fresh circulating air is so important in creating the perfect environment for growing plants. These louvres work in conjunction with the roof vents, drawing fresh cool air in, and pushing warm stale air out. Optional auto openers can be added to your louvres, for trouble free ventilation and further peace of mind.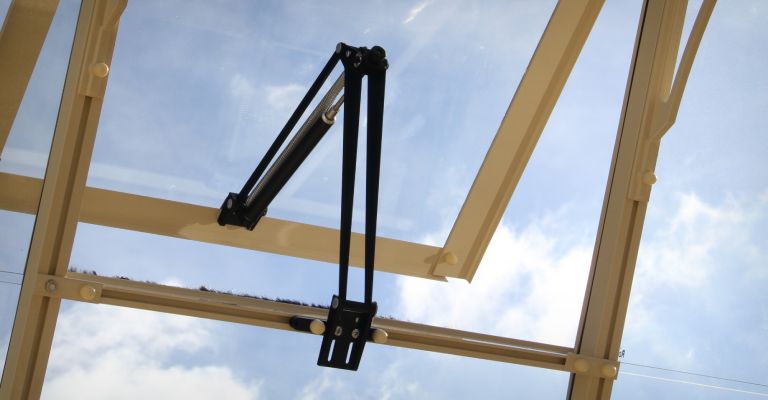 Roof vent openers
Say goodbye to manual adjustments and the uncertainty of providing adequate airflow. Our Bayliss XL automatic openers are installed as standard, reflecting our commitment to delivering a seamless and worry-free greenhouse experience. Let these innovative devices work their magic, ensuring optimal ventilation and maintaining an ideal environment for your plants throughout the day.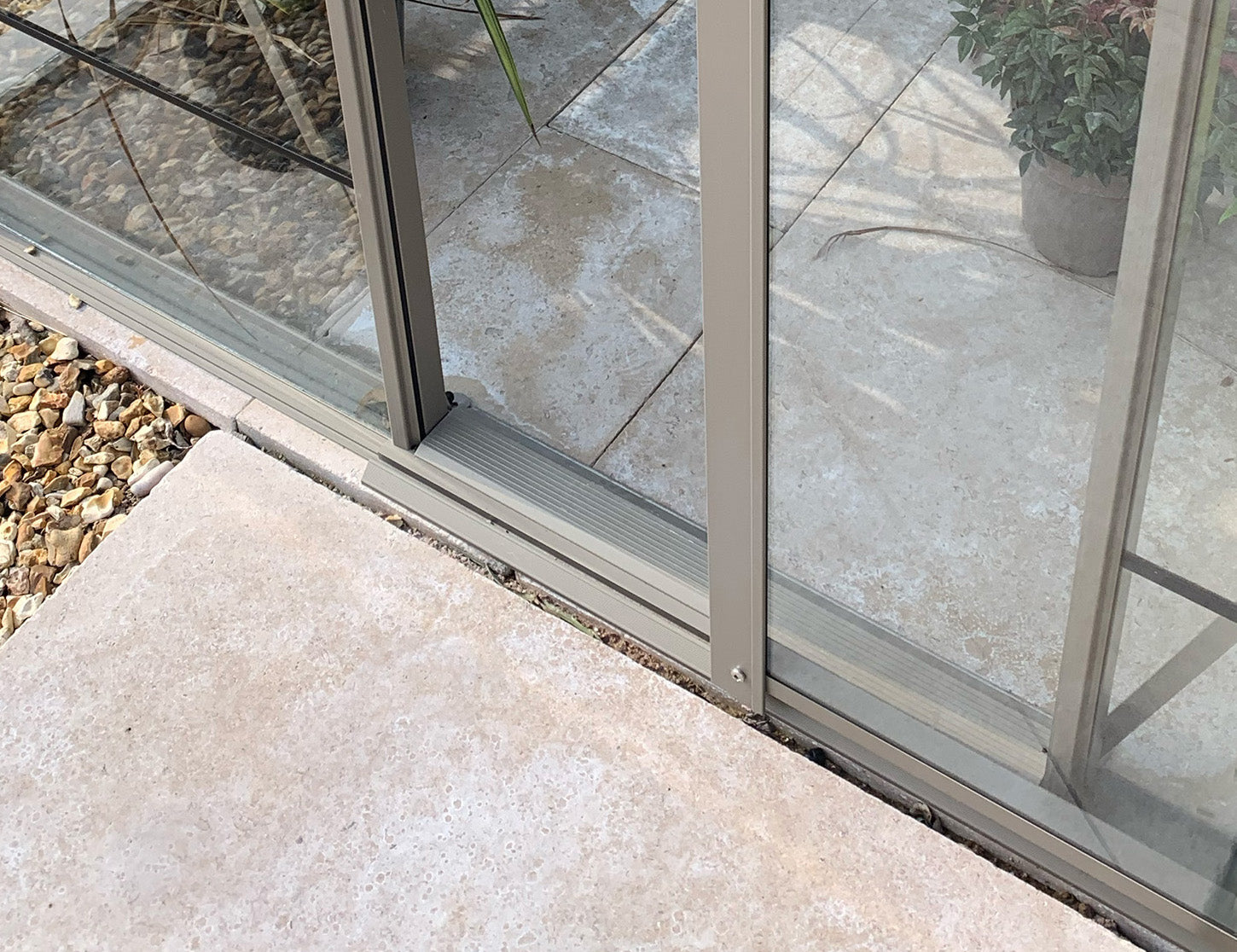 Low threshold step
The Robinsons Victorian Greenhouses have considered accessibility in their design, particularly with regards to the greenhouse doorway. The low threshold featured in their design offers several benefits, including easy wheelchair and wheelbarrow access, as well as eliminating the inconvenience and potential trip hazard posed by a higher step.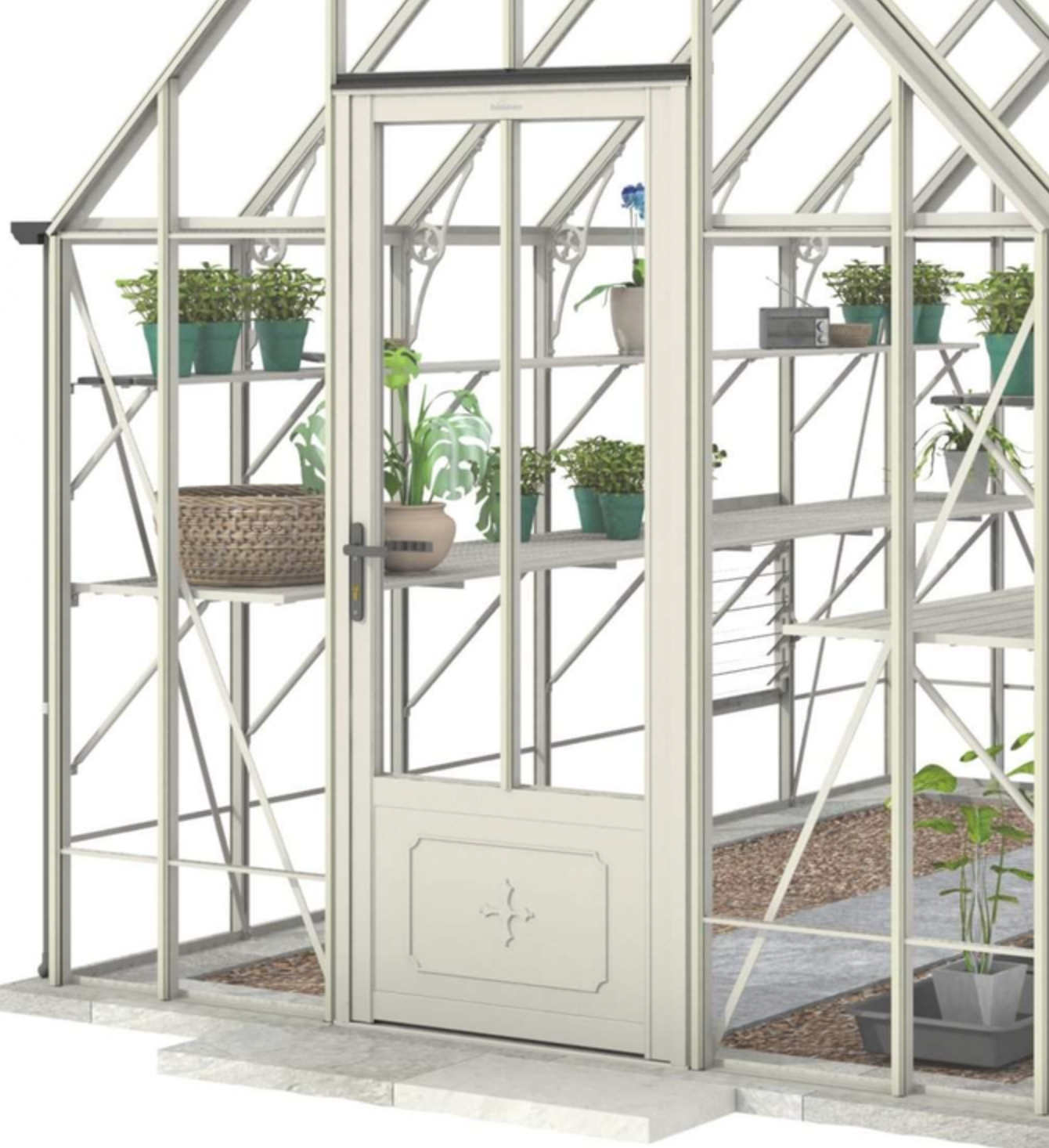 Lockable hinged door
The lockable hinged greenhouse door with deep glazed panes and embossed Victorian styling at the base combines functionality, elegance, and a touch of nostalgia. It not only provides a secure entrance to your greenhouse but also enhances its visual appeal, creating a delightful space to nurture your plants and enjoy the beauty of nature.
Greenhouse Specifications
Frame and Glazing Materials
Additions / Options / Bespoke Configurations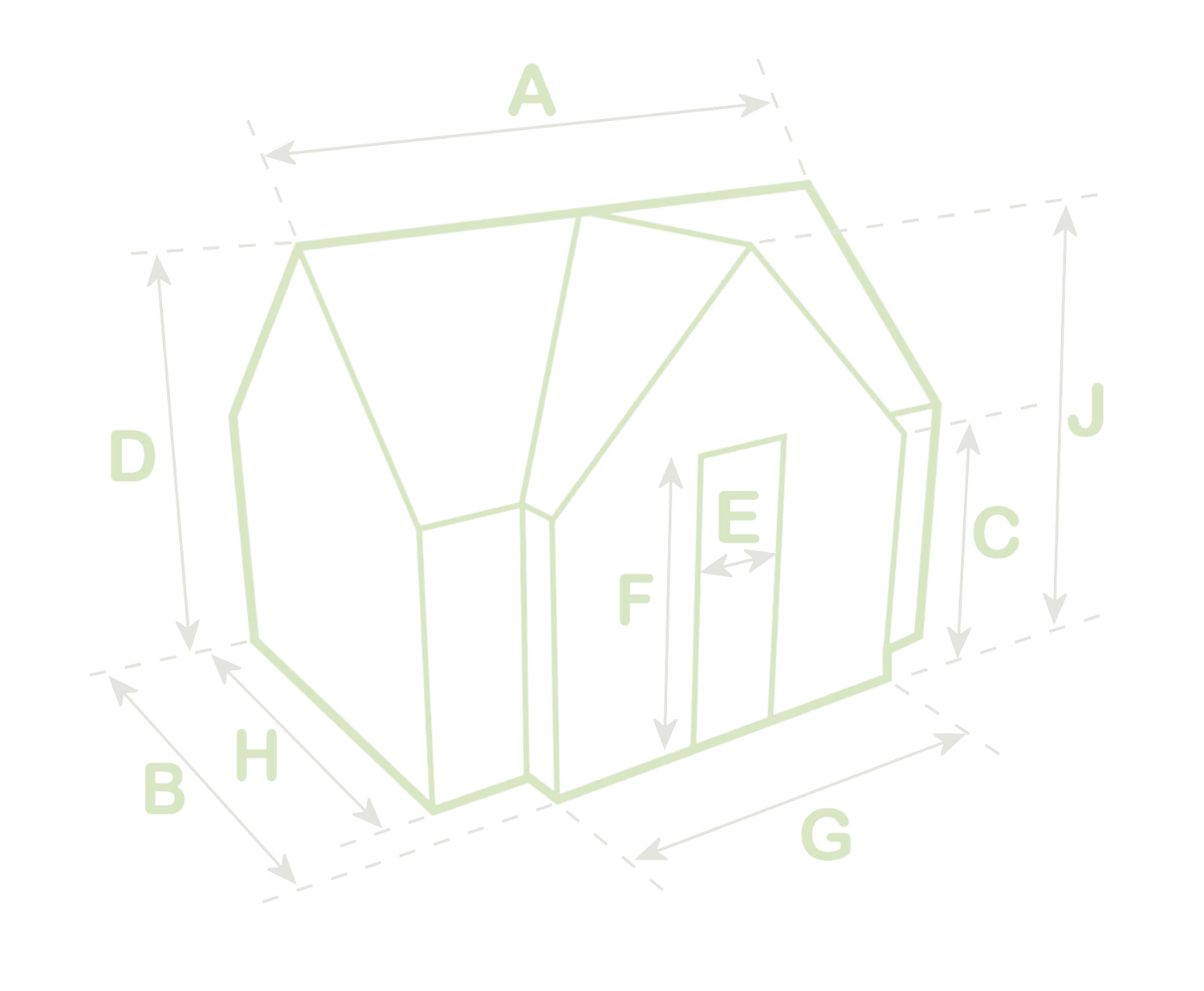 Optional Extras & Accessories

Where to buy
Enter your postcode below
Placing an Order
What to Expect When Placing an Order

Placing an order:

You can place your order online, in person at any of our 36 UK display sites, over the phone, or through a trusted third-party agent.  Our sales team are available to help if you have specific requirements and questions.

Deposit Payment:

Once you've made your selection, simply pay a 10% minimum risk-free refundable deposit on your chosen greenhouse. It's a hassle-free process that takes just a few moments, ensuring your order is secured swiftly.

Manufacturing:

As soon as your order is placed, we spring into action. Your greenhouse is scheduled for production at our factory in Staffordshire, UK. Our skilled craftsmen meticulously construct each greenhouse, tailored specifically to your requirements.

Delivery Arrangements:

Our dedicated delivery team promptly reaches out to you to arrange a convenient delivery date. We understand that timing is crucial, so if needed, you have the flexibility to postpone delivery for up to a year. This ensures that the price remains guaranteed while you prepare the groundwork or wait for the perfect growing season.

Balance Payment:

As the scheduled delivery date approaches, simply make the final payment of the remaining balance. It's a straightforward step, allowing you to complete the process effortlessly and eagerly anticipate the arrival of your new greenhouse.

Swift and Reliable Delivery:

We take care of everything, delivering your brand-new greenhouse ourselves. Our trusted team arrives in one of our branded vans or lorries, ensuring a secure and reliable transport of your greenhouse right to your doorstep. With us at the helm, you can rest assured that the delivery process will be efficient and smooth.

 

Experience the ease and speed of placing an order with us as we bring your dream greenhouse to life, from order placement to hassle-free delivery.